Categories:
Fashion
Gisele Bundchen graces the July 2018 cover of Vogue US. Photographed by Inez & Vinoodh, the supermodel and environmentalist wears a printed maxi dress from Ralph Lauren. Inside the fashion glossy, Gisele poses on location in Tulum, Mexico, wearing bohemian luxe styles. Fashion editor Tonne Goodman dresses the blonde in the designs of Dior, Edun, Alexander McQueen and more.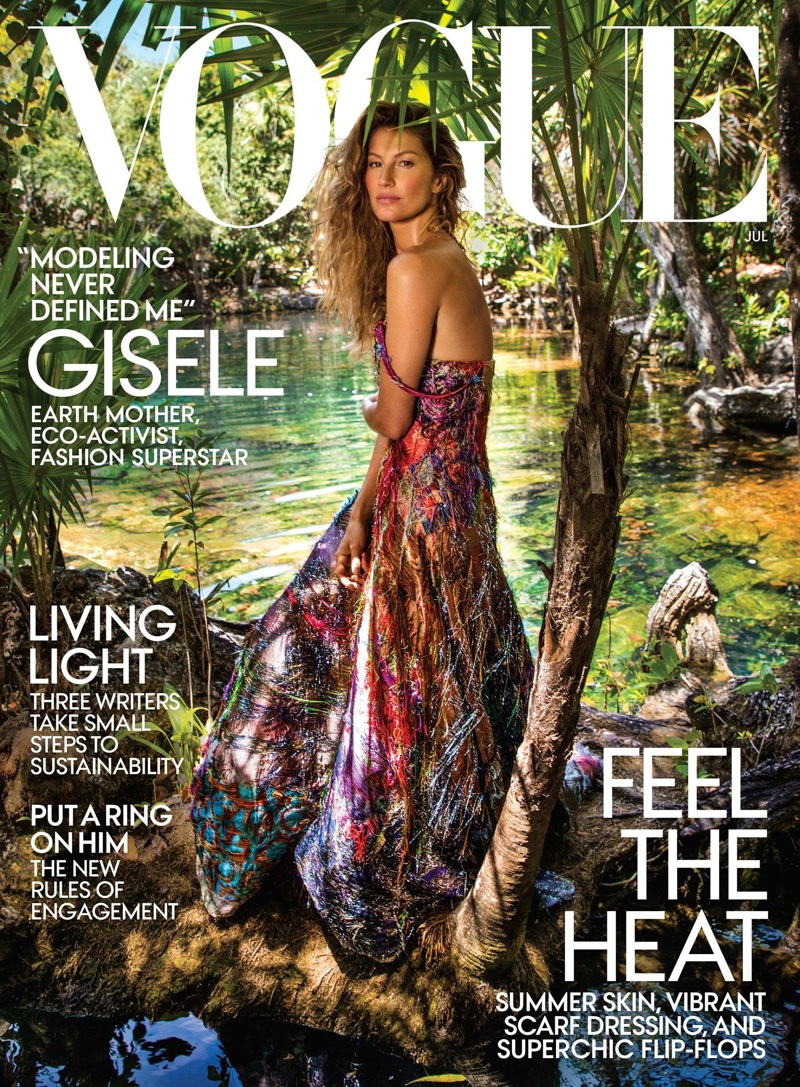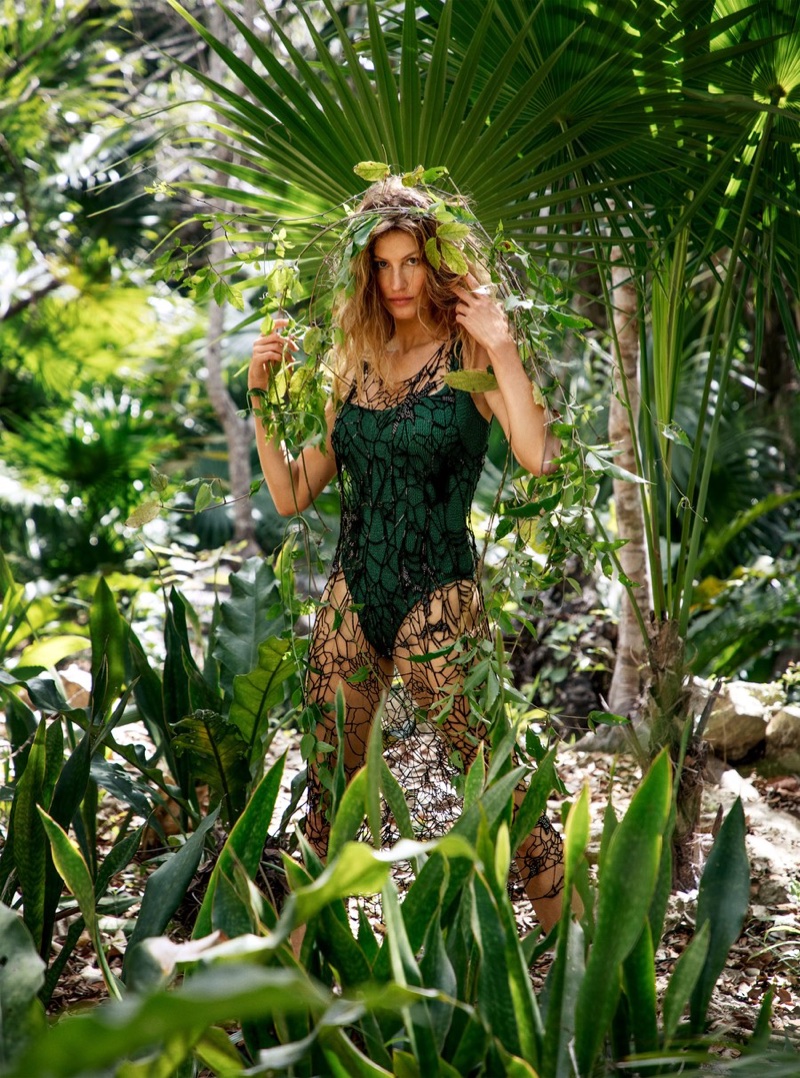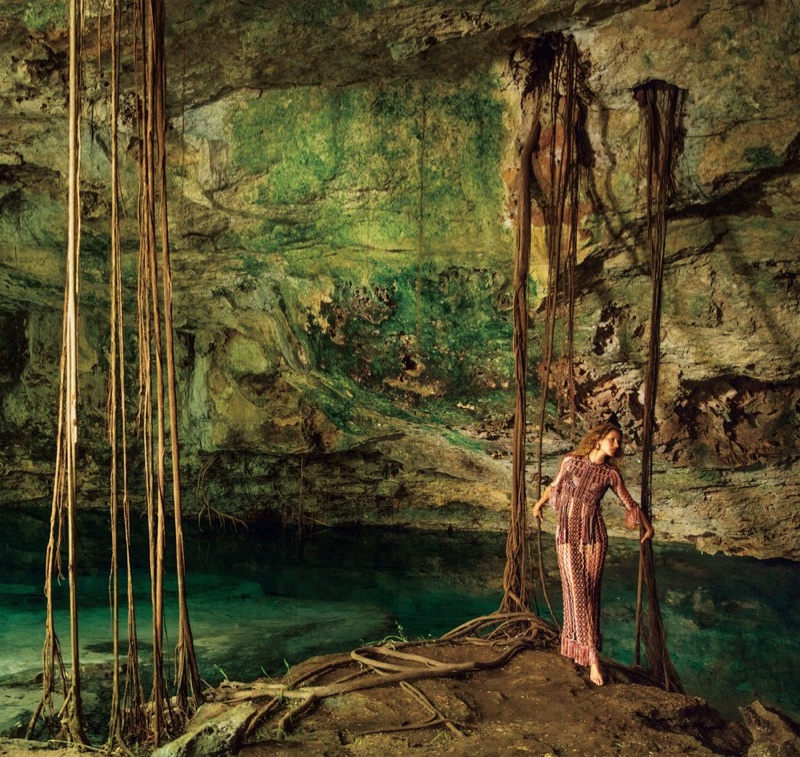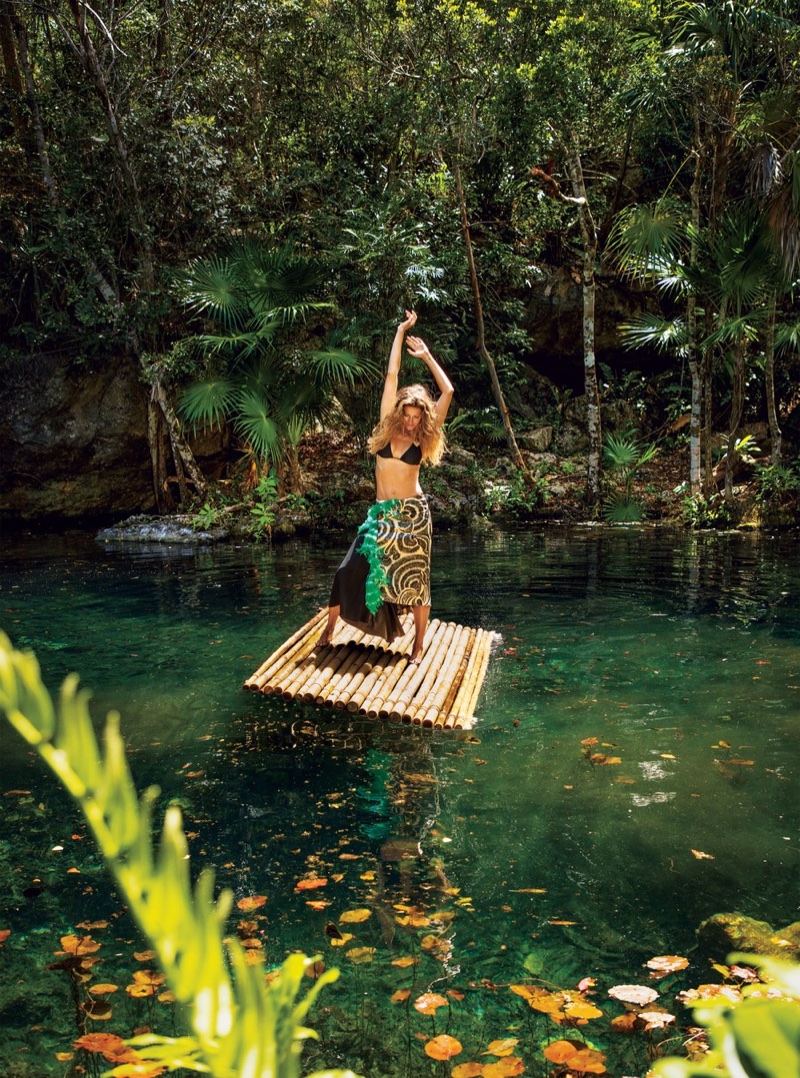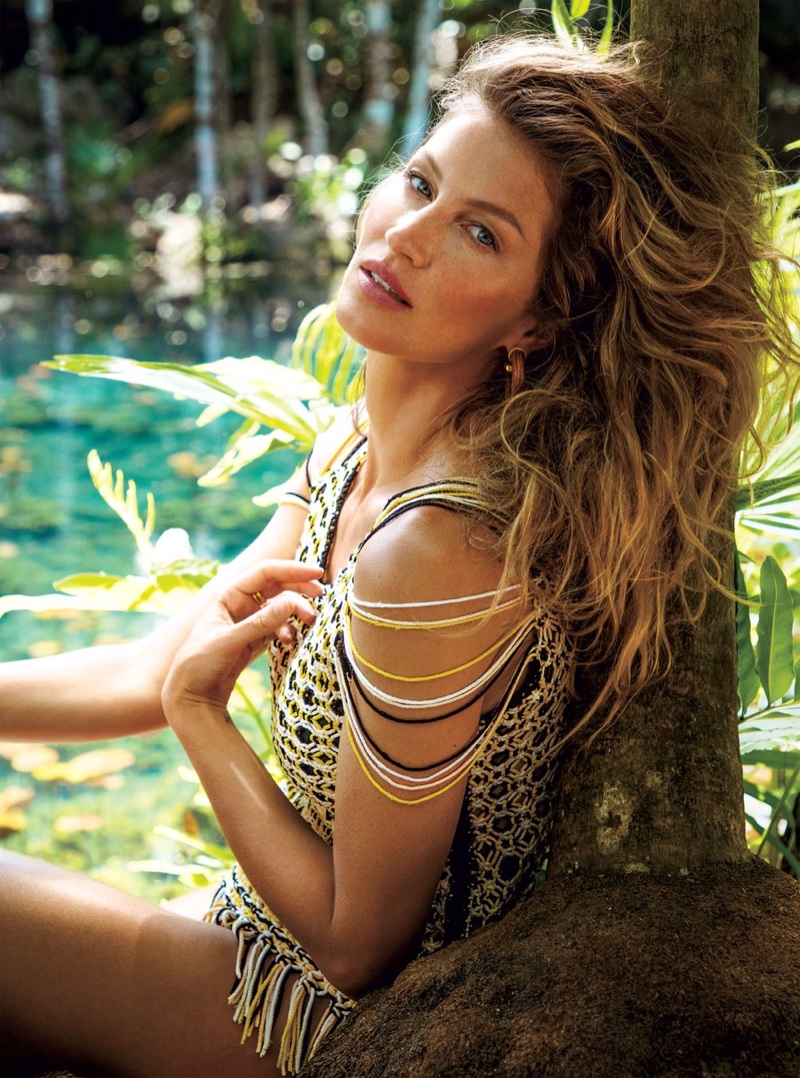 comnum(0) tbcount(0) tbcount(53)
Categories:
Fashion
Elodie Christ is a vision on the July 2018 cover of Marie Claire Russia. Photographed by Alexandra Utzmann, the blonde beauty wears a complete look from Chanel including jewelry. Inside the fashion glossy, Elodie wears even more fashions from the French house's pre-fall collection. Stylist Sophie Samoylovich dresses the model in a mix of tweed, velvet and lace.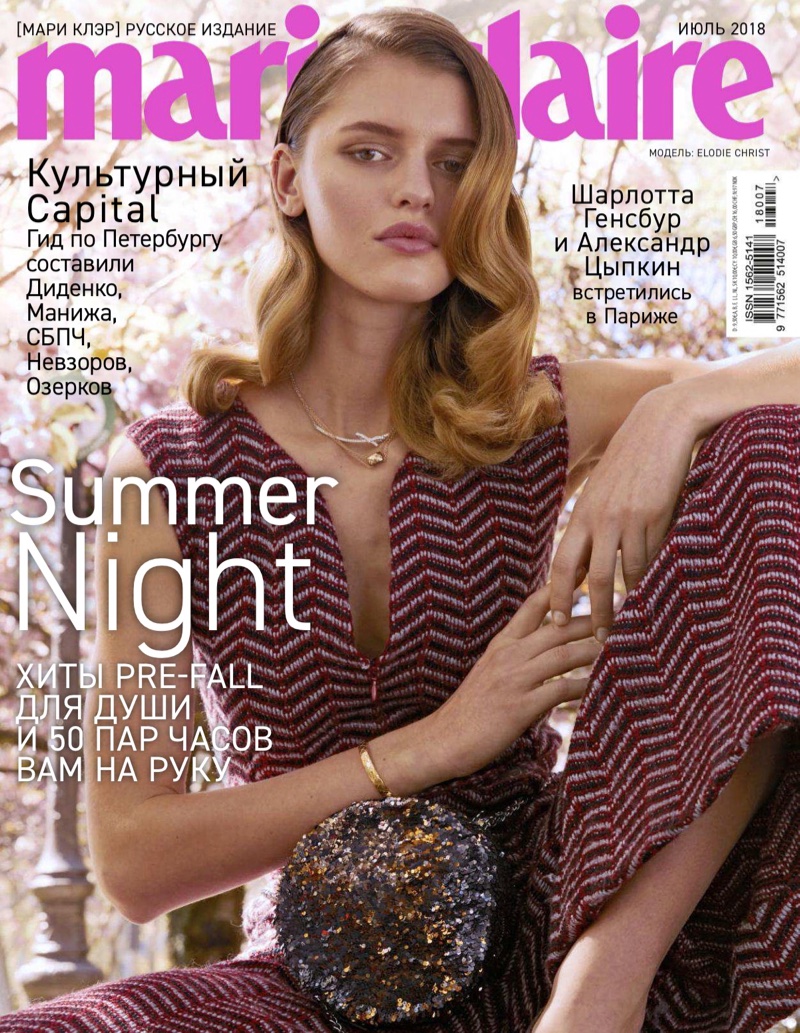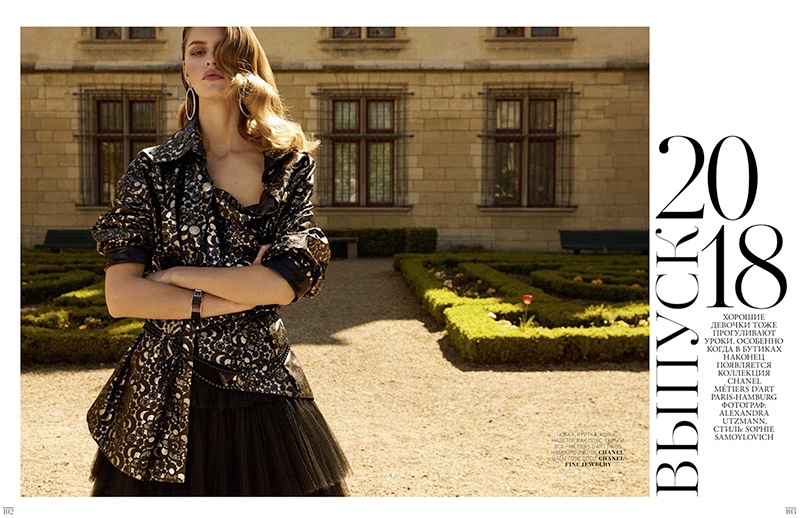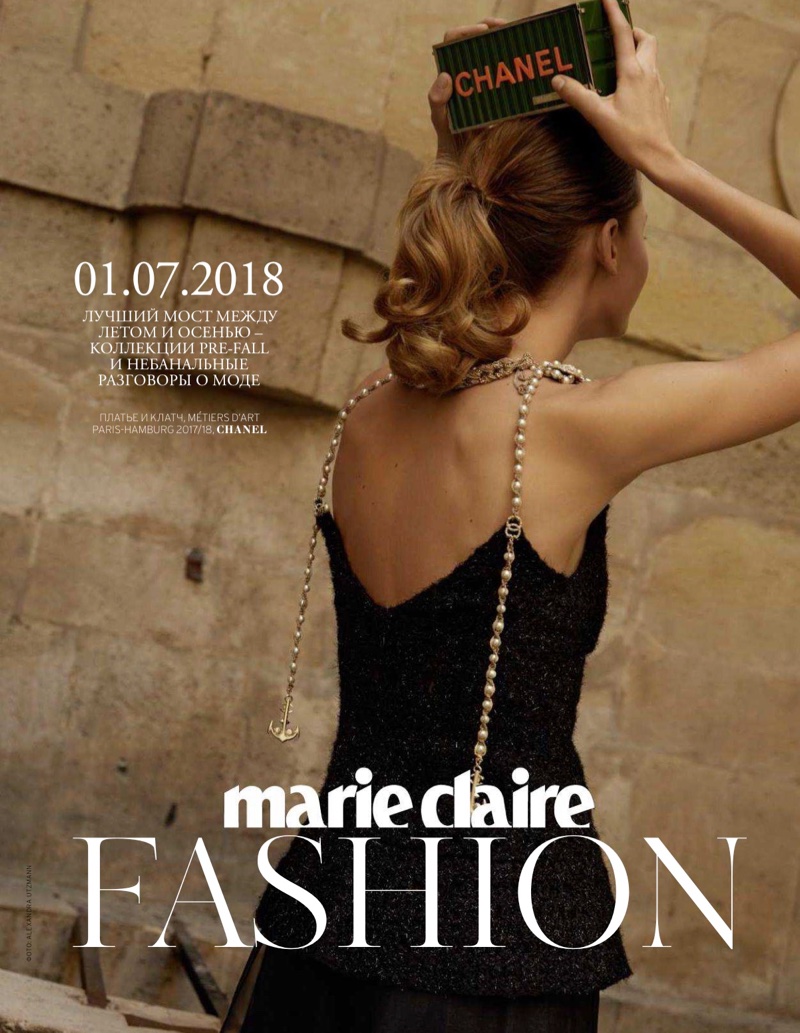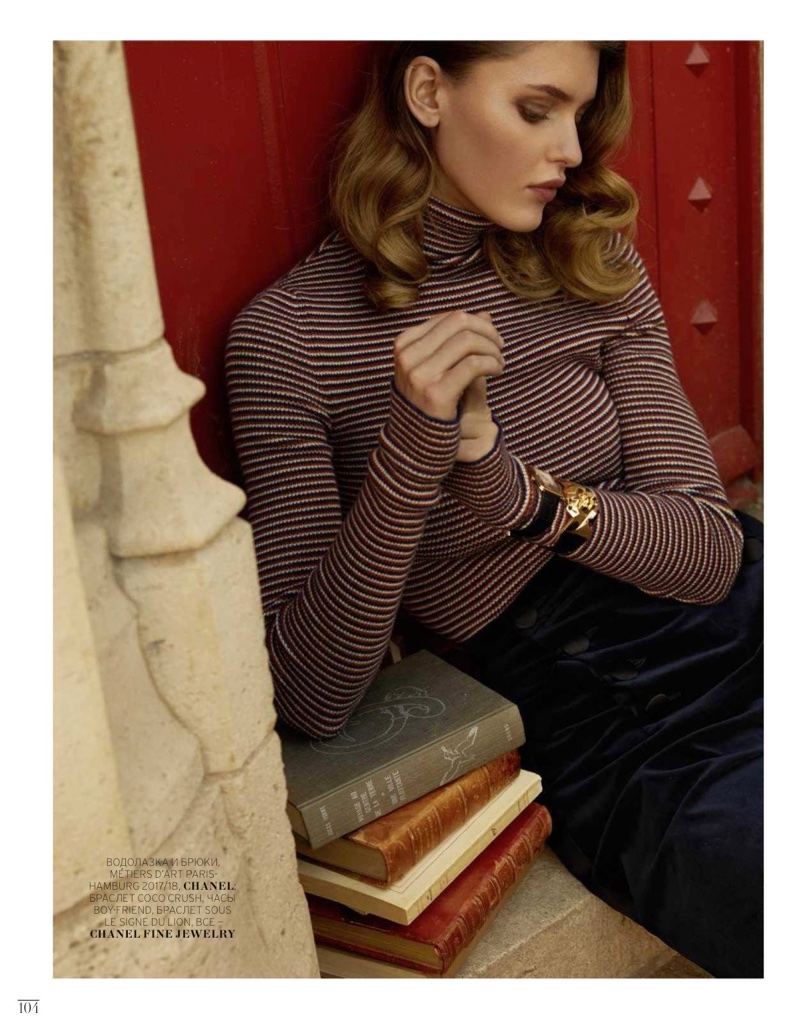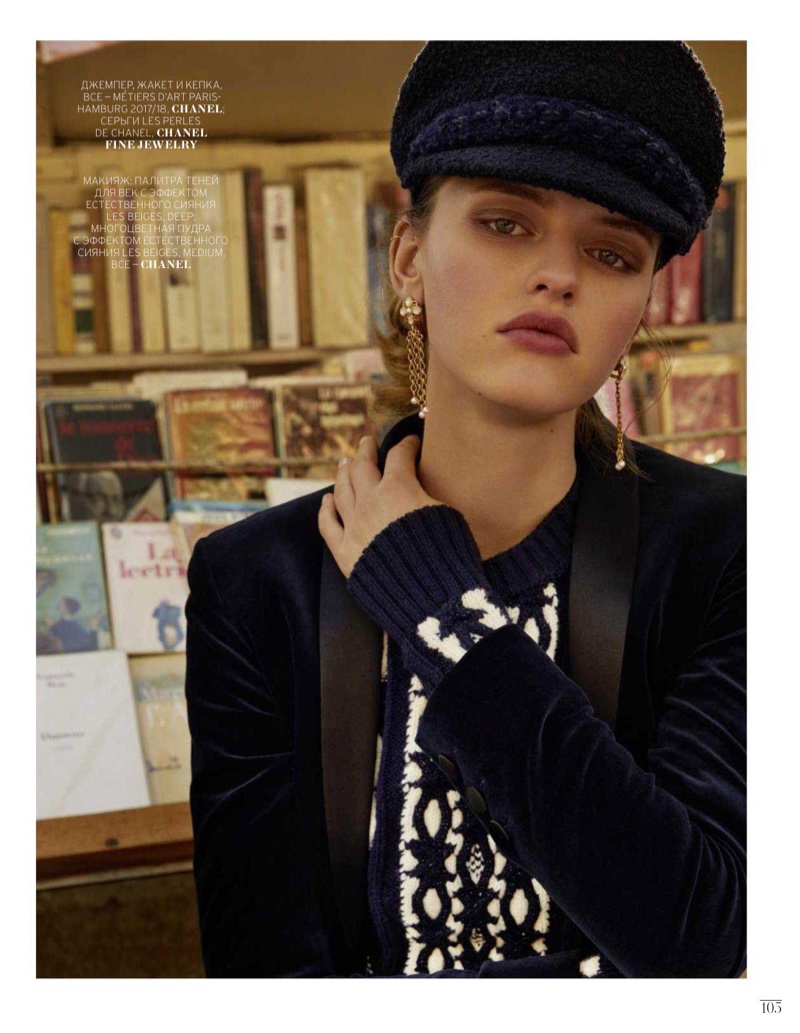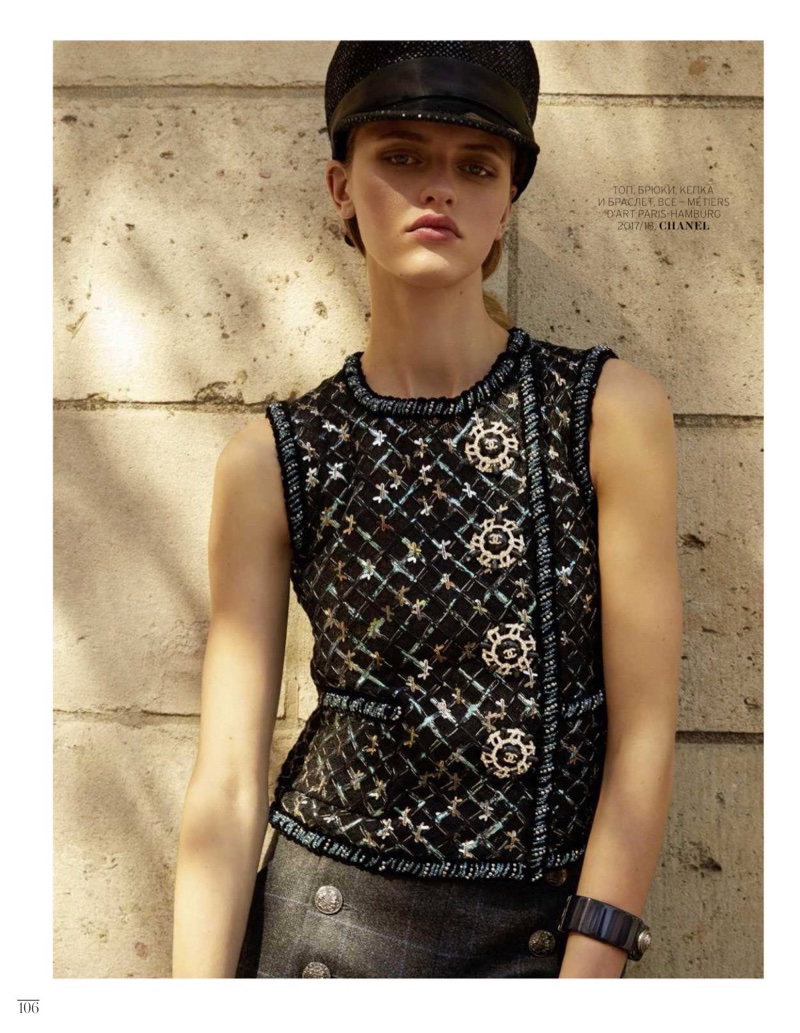 comnum(0) tbcount(0) tbcount(59)
Categories:
Fashion
Love Moschino showcases rockabilly style for its fall-winter 2017 campaign
Love Moschino delivers retro vibes with the release of its fall-winter 2017 campaign. Photographer Giampaolo Sgura captures the black and white images starring models Giulia Maenza and Kristian Einla. The pair channel rockabilly style in the laid-back advertisements. Giulia embraces animal prints, stripes and oversized outerwear in the vintage-inspired images. For beauty, hairstylist Andrew Guida creates 1950's coifs with Jessica Nedza on makeup.
LOVE MOSCHINO FALL/WINTER 2017 CAMPAIGN
Giulia Maenza and Kristian Einla star in Love Moschino's fall-winter 2017 campaign
Giulia Maenza wears victory rolls in Love Moschino's fall-winter 2017 campaign
comnum(0) tbcount(0) tbcount(165)
Categories:
Fashion
The zipper is a great accent to have on clothing and footwear. Not only is it utilitarian, but it also serves as a chic styling choice. The only thing you have to watch out for though is snagging a zipper on loose material or even your skin. And most of the time, the zipper is harmless, combining both aesthetics and functionality in its design.
If you are wearing a zipper, is it discreet, or does it make a statement? The zipper has had its place in the limelight in fashion weeks past, and now again we see it everywhere from London to New York and Paris. Its versatility is key in its usage. It's not just the zipper either that can take the main stage, look at the tiny zipper pulls that shape the fashion trends.
These zipper options were gleaned from Paris, London and Milan Fashion Weeks 17-18; In three categories, we find them: discreetly, boldly, and elsewhere.
Go Discreet:
Seen on the runways of the 17/18 shows, the delicate zippers were barely noticeable: molding form into firm shape; placed along silk; snugly hooked into the collar. Elegantly placed. Invisible. Paris Haute Couture Fashion Week Fall/Winter 17-18 has a variety of example, with Giorgio Armani Prive's catwalk collections standing out the most.
Go Bold:
Prominent too in the 17/18 shows were bold zips; black contrasts, metallic sheens. London Fashion Week displayed designs in the menswear shows where the zipper took on aesthetic roles instead of just functional. Notice how Mochiko Koshino imbued edge into aesthetic functionality by displaying zippered slits on oversized jackets. Liam Hodges' zippered legs show the potential for a bold, but casual look.
Paris Fashion Week Menswear SS18 had the zipper on display in some bold and adventurous moves. Take Alexander Macqueen that presented the zipper as though it were on a walk through history, pulling from its motorcycle roots. Facetasm also drew from trends past by adding zippers to double denim, with the zippers as seams, it seems. Don't miss Icosae's black zipper contrasts on white. It is once again a season for the zipper, but this time anywhere.
Go Elsewhere:
Jackets and bags are the norm. Try incorporating a zipper into the pants, the boots, or as statements across your tops. For instance, edgy zippers at Milan Men's Fashion Week SS18 were seen on cuffs. Motorcycle skirts are seen with multiple zippers, some crossing the entire skirt diagonally. For evening wear, go bold or go discreet, or even top-to-bottom zipper dresses. Don't forget the zipper scarf, worn for a casual look, or even a smarter look. What about a zip necklace? For the very brave among us, or the exhibitionists, there is also Vetements, who caused a stir with their 360 zipper fly!
A zipper is not just a tool for speedy closure. It's potential for statement, whichever way you choose to go, whether boldly or discreetly, aesthetically, functionally or both.
Take inspiration from fashion week if you will, or go truly rogue by investing in a sewing machine, some sewing lessons, and start adding them in yourself.
comnum(0) tbcount(0) tbcount(145)
Categories:
Fashion
The haute couture fashion house Dior is celebrating 70 years of its existence. Dior, founded by the designer Christian Dior, entered the fashion world on February 12, in the distant 1947. Since then the brand had many extremely talented creative directors. In honor of the legendary founder and the creative directors who followed there is an exhibition to showcase their work. The main event at the Haute Couture Paris Fashion Week "Christian Dior, Designer of Dreams" is taking place at the Musée des Arts Décoratifs in Paris.
Photo Courtesy of harpersbazaar.com.au
Photo By Adrien Dirand
Throughout the years Dior had some of the greatest designers of all times as creative directors. The grand Christian Dior was followed by Marc Bohan, Yves Saint Laurent, Gianfranco Ferré, John Galliano, Raf Simons, and the current director Maria Grazia Chiuri who is the first female creative director for the brand. The innovative designers scandalized the fashion world many times throughout the years. The former creative director John Galliano brought his idea for papal vestments at the A/W 2000 Dior Show, while Chiuri started a revolution with her "We should all be feminists" t-shirts.
With such a rich history it's no wonder why the brand decided to throw its biggest retrospective ever. The exhibition features over 300 dresses from the fashion house's archive as well as pieces from private collections and museums. According to Musée des Arts Décoratifs, this is the largest exhibition shown at this space.
The grand exhibition is divided into 23 different themes curated by Florence Muller. The themes have its own rooms dedicated to the individual work of Christian Dior and the other creative directors. Their creations are surrounded by art and furniture carefully chosen by the museum's director Olivier Gabet. The rooms have different settings such as gallery, garden, street, and boudoir. Besides clothing pieces, the exhibition shows authentic private letters, accessories, and pieces never shown to the public before.
Dior is well-known for its spectacular exhibitions around the world. Besides exhibitions, the brand has its own museum in Christian Dior's Granville house. The fashion house publishes 3 to 4 books a year and a quarterly magazine. They also filmed the documentary "Dior and I" in 2014 that screened designer Raf Simon's creative work for Christian Dior. Anyway, their latest exhibition was an event that surpassed everyone's expectations. From the pieces to the setting everything was a true treat for the fashion admirers especially the Dior fanatics.
comnum(0) tbcount(0) tbcount(178)
Categories:
Fashion
Categories

New Posts

Hot Posts

Tag Cloud